Sports
48 results total, viewing 1 - 10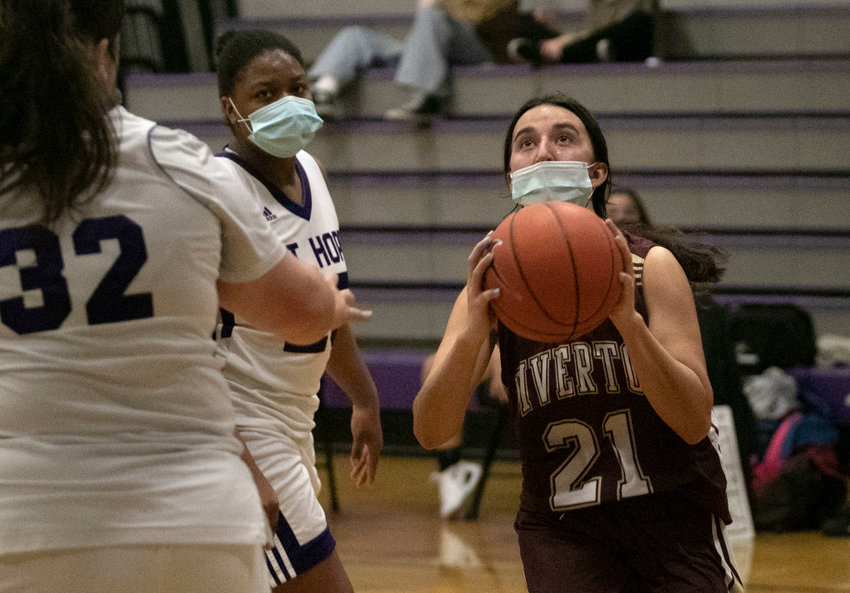 Tiverton girls basketball team beat Mt. Hope 40-29 in a physical division II match up at Mt. Hope High School on Friday night. The game featured tough defensive play between the east bay rivals. Bodies crashed under the basket vying for rebounds and they hit the floor in the front court as both teams set traps and made steals. The win evened the Tigers record at 3-3 and dropped the Huskies record to 1-7. 
more
Story and photos by Richard W. Dionne, Jr
|
1/18/22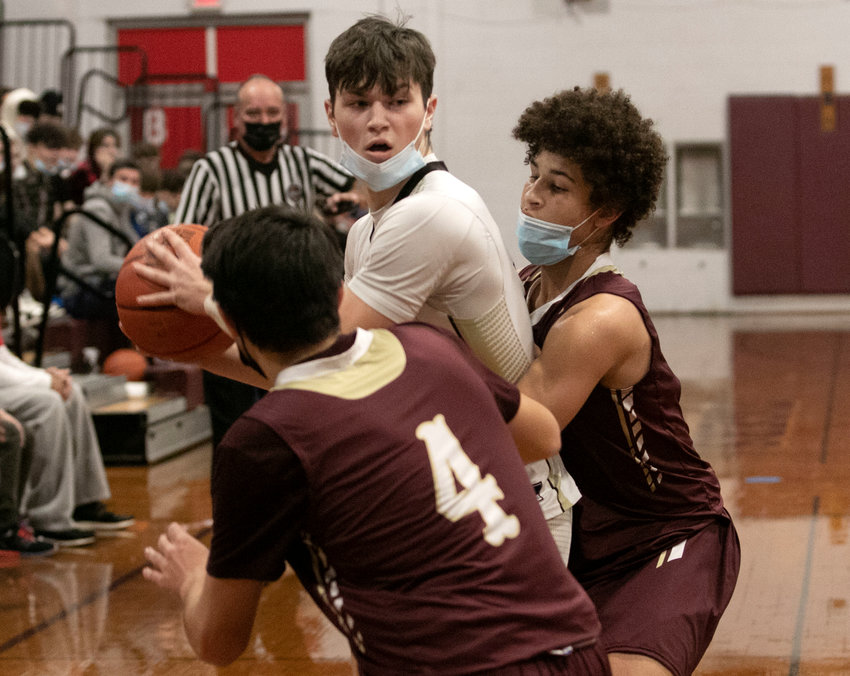 The Westport basketball team celebrated the new year with an undefeated 4-0 record, after beating Tiverton 63-48 and crushing Brooke Charter School 74-38 during the East Bay Holiday Tournament last …
more
Photos and story by Richard W. Dionne, Jr.
|
1/5/22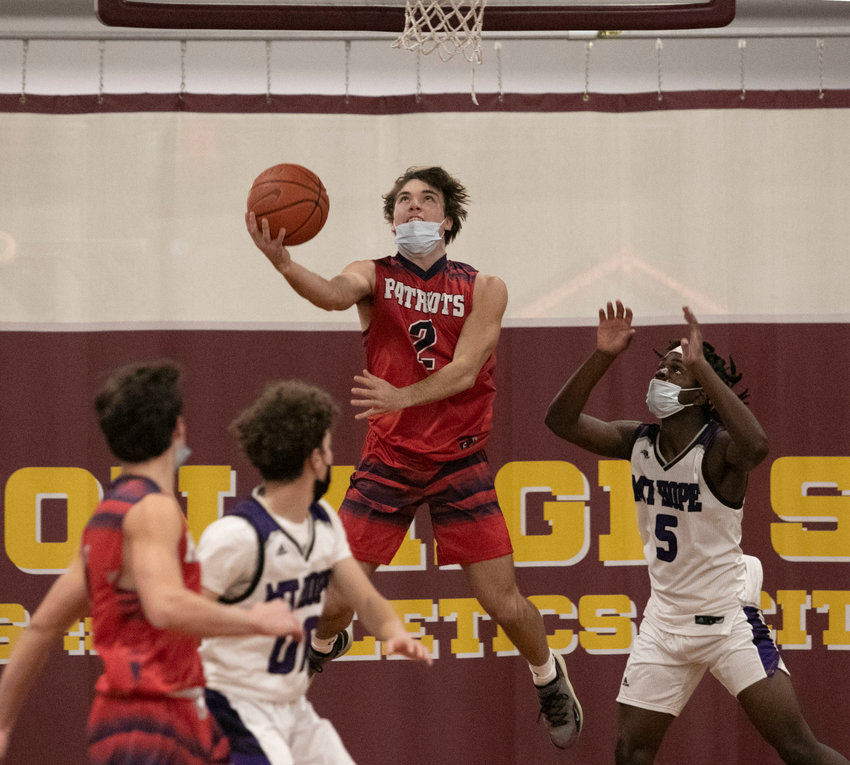 TIVERTON — Jack Downing and Calvin Lucenti each netted 16 points as the Portsmouth High boys' varsity basketball team cruised by Mt. Hope, 60-41, during the East Bay Holiday …
more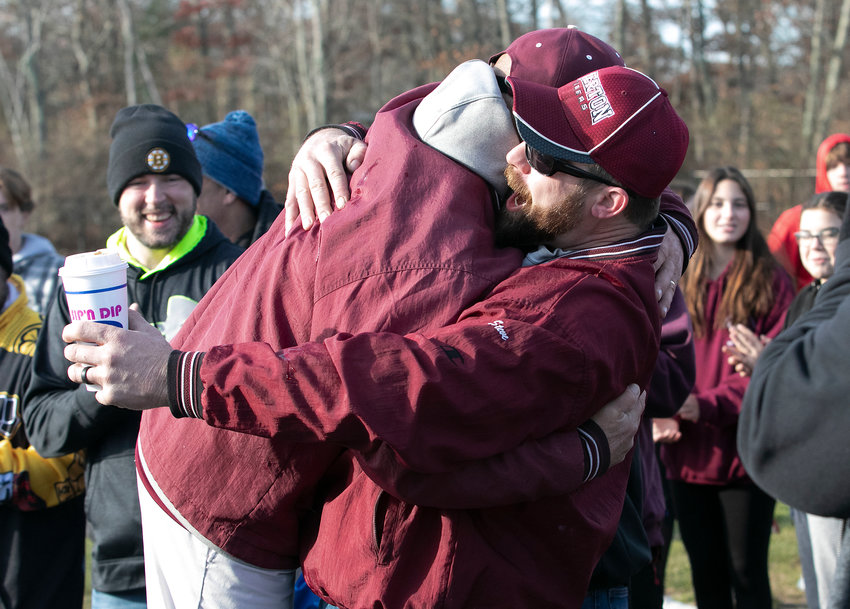 They called him a legend, mentor, friend, role model and one of their favorite teachers. On Thanksgiving morning, they said good-bye. Bob Murray, the Hall of Fame Tiverton High School football …
more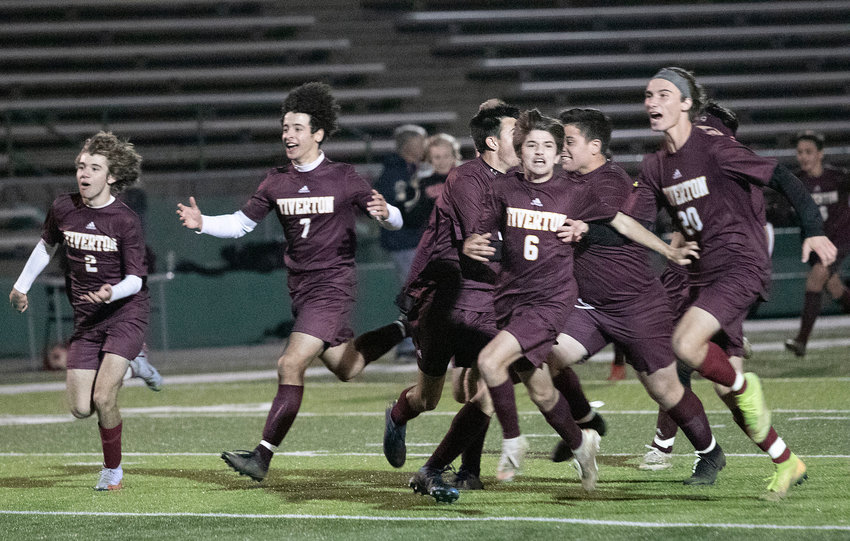 The Tiverton boys' soccer team closed out their season undefeated (18-0) at the state championship game against Narragansett High School Sunday evening at Cranston Stadium, beating their last …
more
By Jen Campisi
|
11/17/21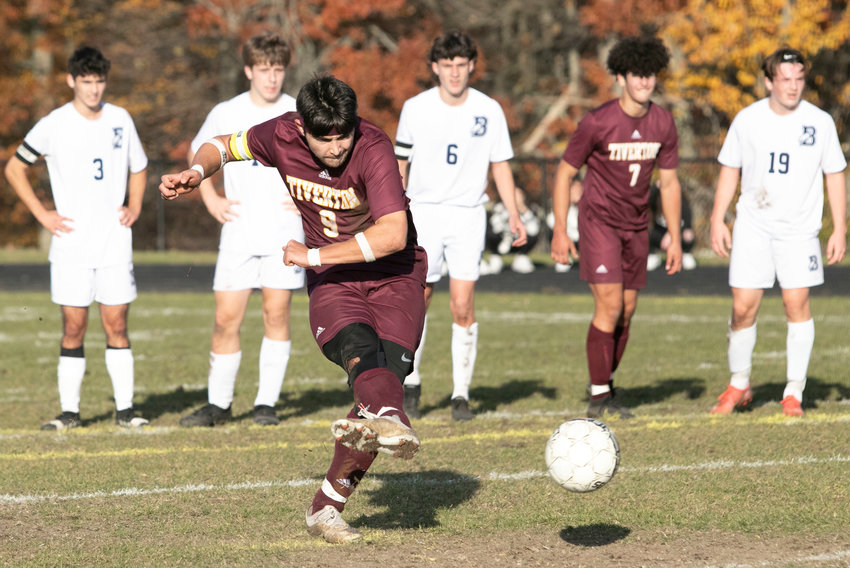 Tigers senior midfielder Luke DelDeo scored the tying and winning goals late in the second half to give Tiverton a, 3-2, comeback victory over Burrillville during a Division III semifinals home game …
more
Story and photo by Richard W. Dionne, Jr.
|
11/11/21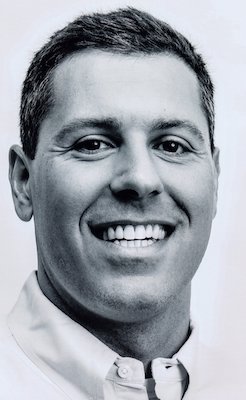 The Rhode Island Aquatic Hall of Fame has announced its Class of 2021 inductees, nearly all of the new honorees having local ties: Jeff Allen, David Collins, Tony Fonseca, Jeff Miksis and Ryan …
more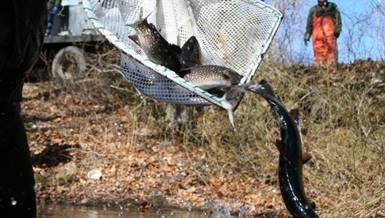 PROVIDENCE — The Rhode Island Department of Environmental Management (DEM) will begin stocking trout in freshwaters across Rhode Island, including in the East Bay, from Friday, Oct. 1, to …
more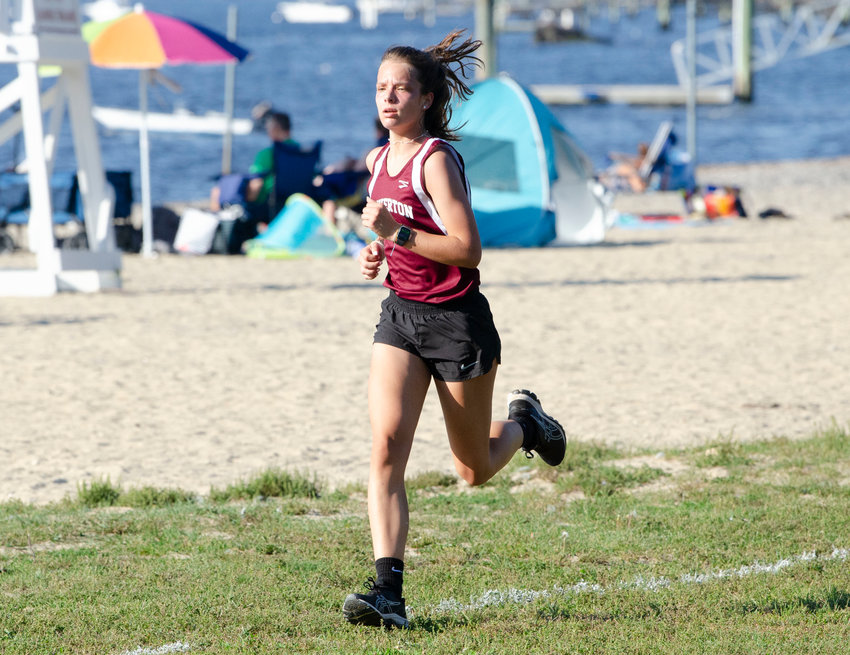 On the stat sheet, the Tiverton High School girls cross country teams lost a dual meet to Mt. Hope and Bay View Academy in Bristol on Monday, September 13th. That's because freshman Ellery …
more
Story and photos by Richard W. Dionne, Jr.
|
9/17/21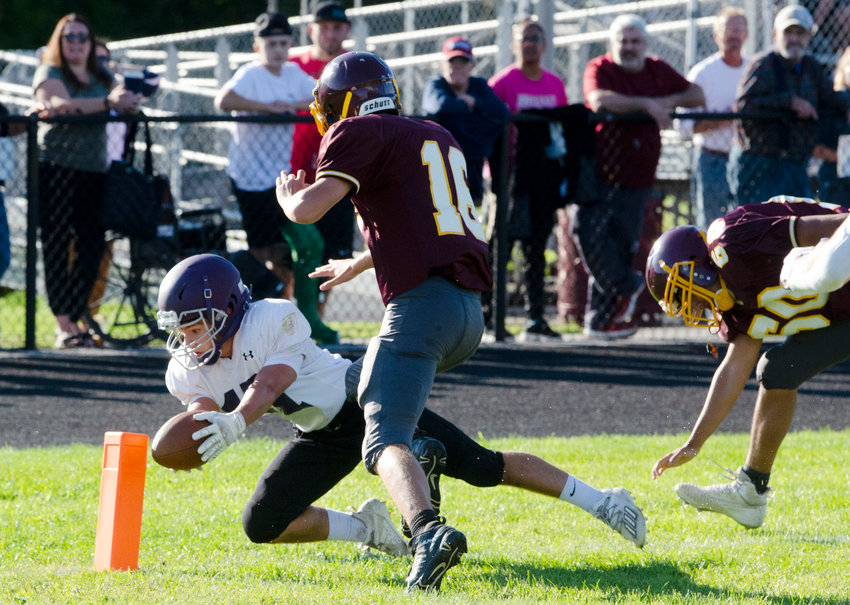 Mt. Hope senior quarterback Aidan Ramaglia led the Division II, Mt. Hope football team, over Division IV, Tiverton, 29-8, in an injury fund game in Tiverton on Friday evening.  Ramaglia …
more
Photos and story by Richard W. Dionne, Jr.
|
9/13/21